Monument Valley is a canyon with the enormous "monuments" of stone that is created by erosion over millions of years.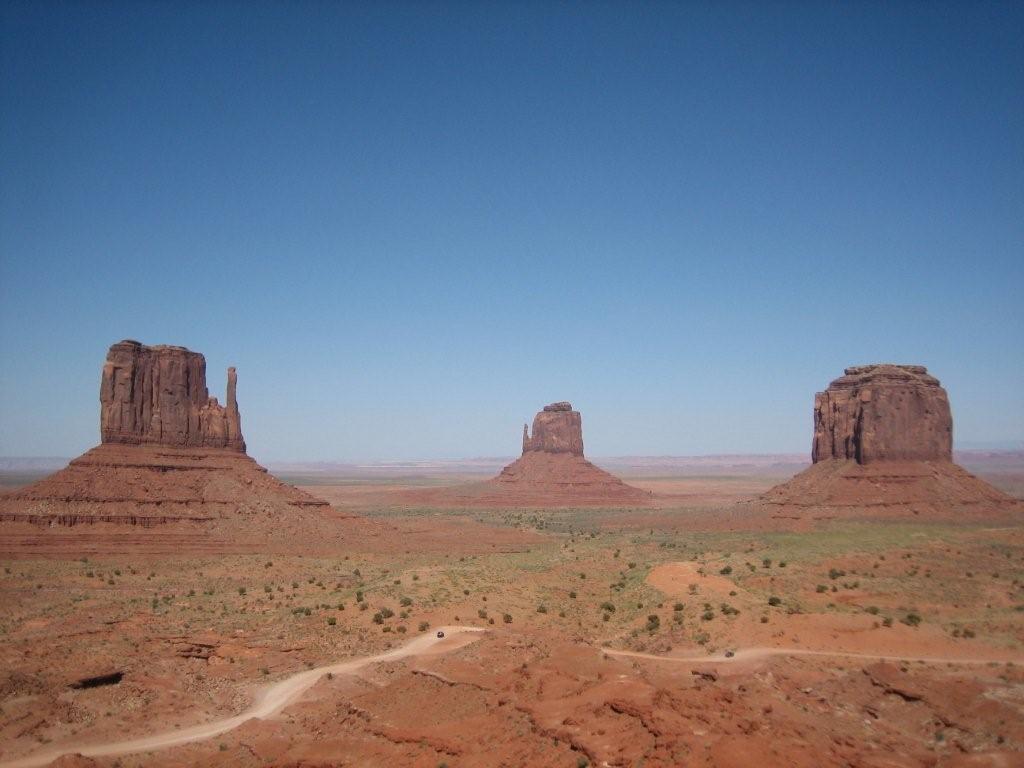 I looked up the red landscape with respect toward the history of earth and the power of nature.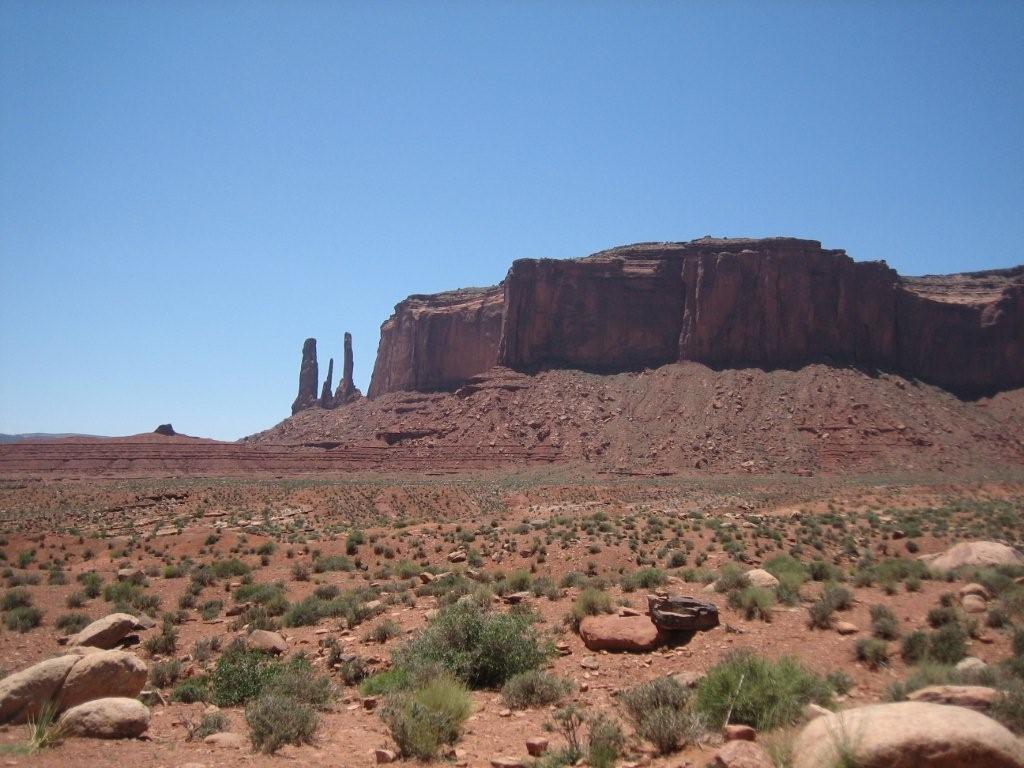 The magnificence of the valley made me think my everyday trouble, even my existence, is so small.
My producer, Emi, insisted me to see this landscape and she particularly set up the show here as a part of tour.
Now I understood why.
Monument Valley is part of the Navajo Indian Reservation. Even nowdays 9 families live in the area without any gas or electricity.
We first visited Monument Valley, Mecca of Navajo, before the performance inviting Navajo.
The Actor, John Wayne, was well known for loving this valley. Numbers of Hollywood movies have been filmed here. This is exactly world of Western!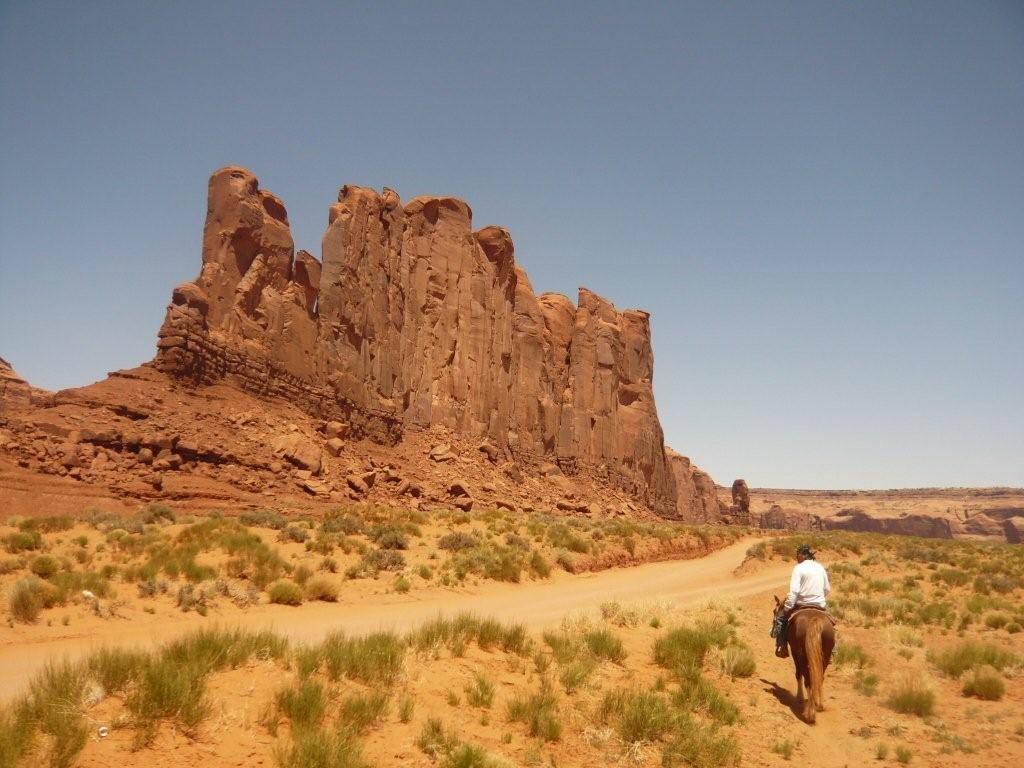 Time passes very slowly around here…
I feel so relaxed…
The dog is relaxed too…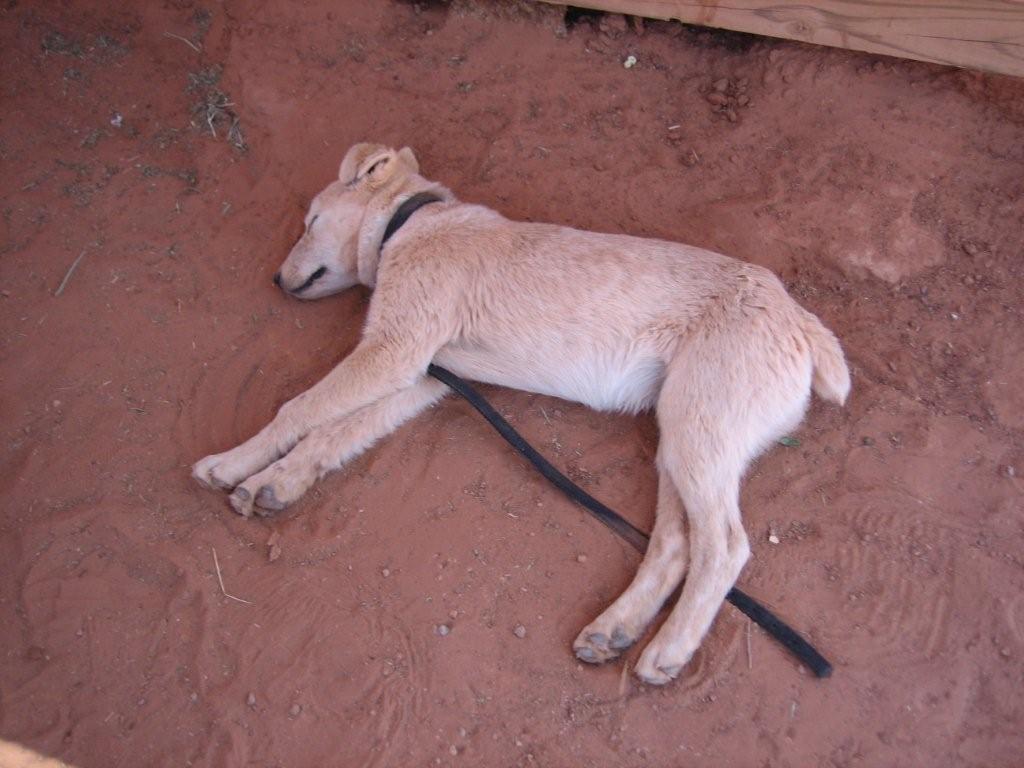 The horse is also relaxed…
Wow! He is too relaxed!!
We decided to challenge to a horse riding.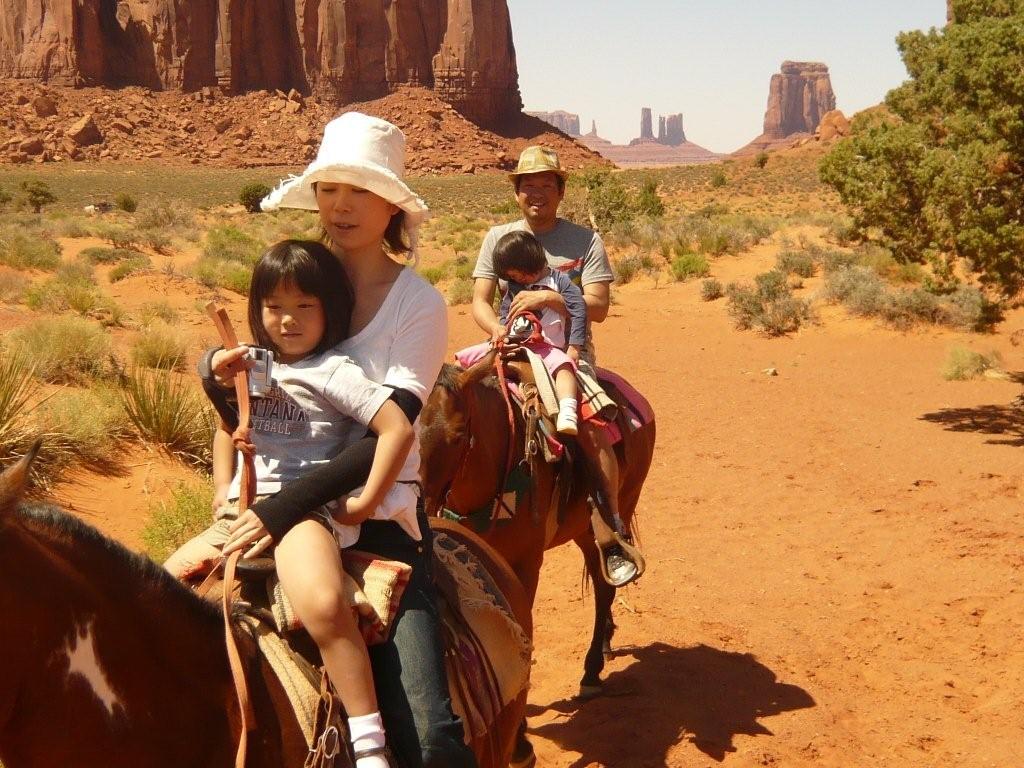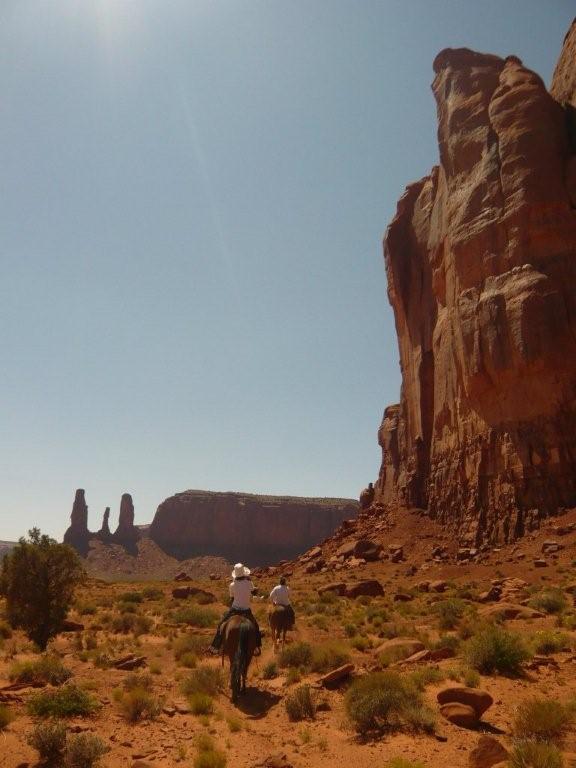 I felt the huge rocks were approaching right above us.
Riding a horse across marvelous landscapes is such a great experience! Following to the dog and horse, my own daughter is now relaxed TOO MUCH.
She fell asleep on horseback…
Oh, no! You are going to fall off!!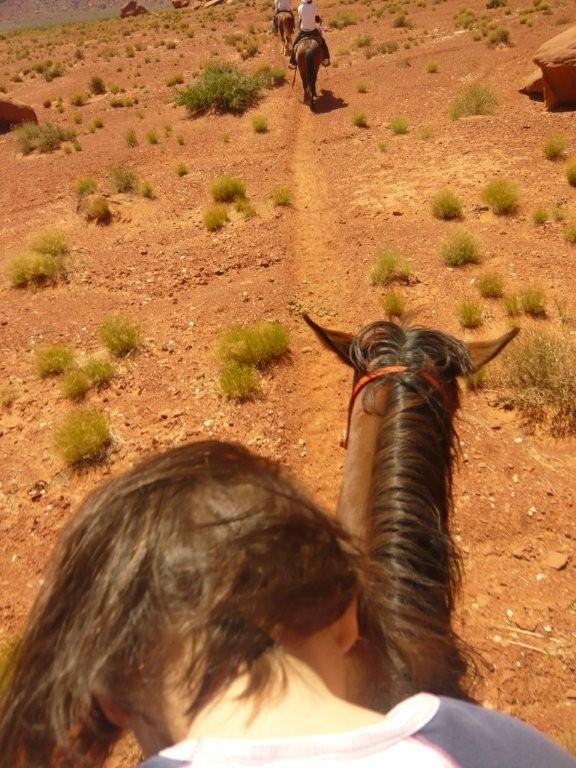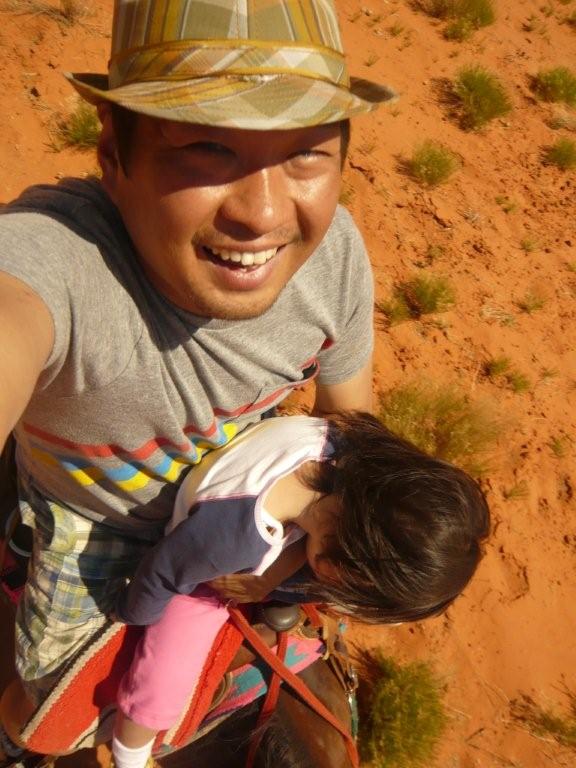 We enjoyed taking pictures as there were so many different shapes of stones.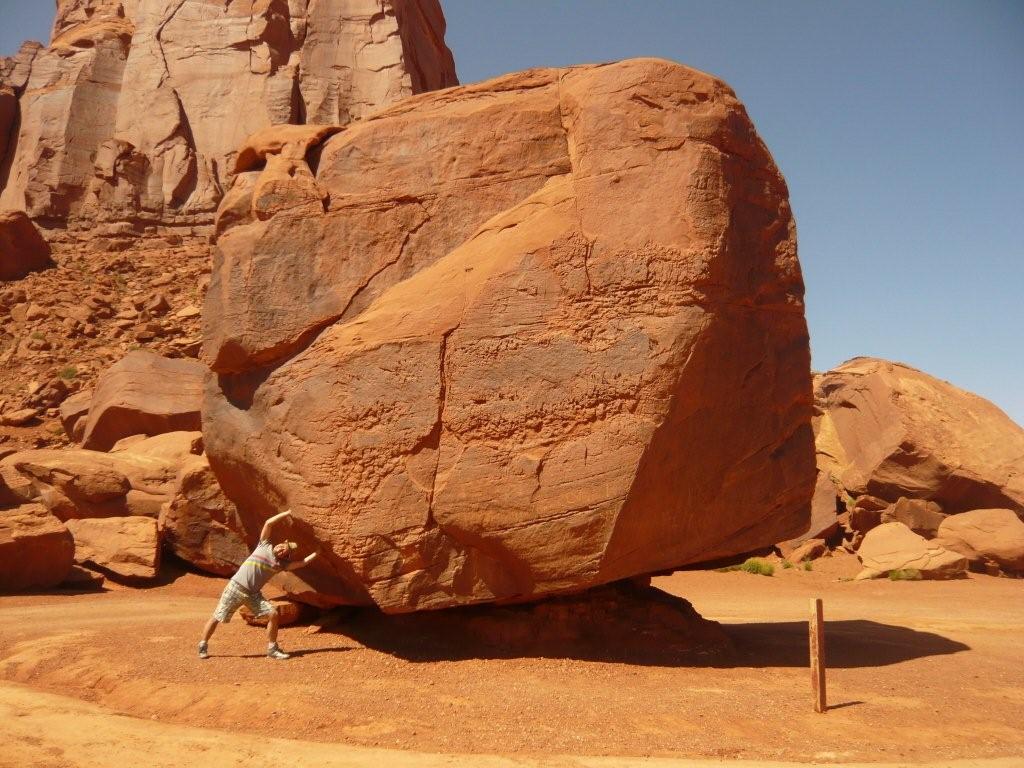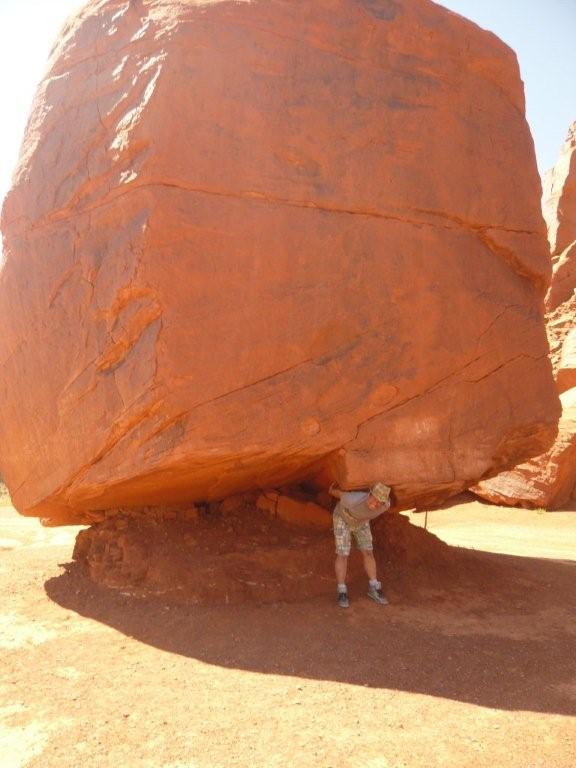 This is the place that tourists come from all over the world!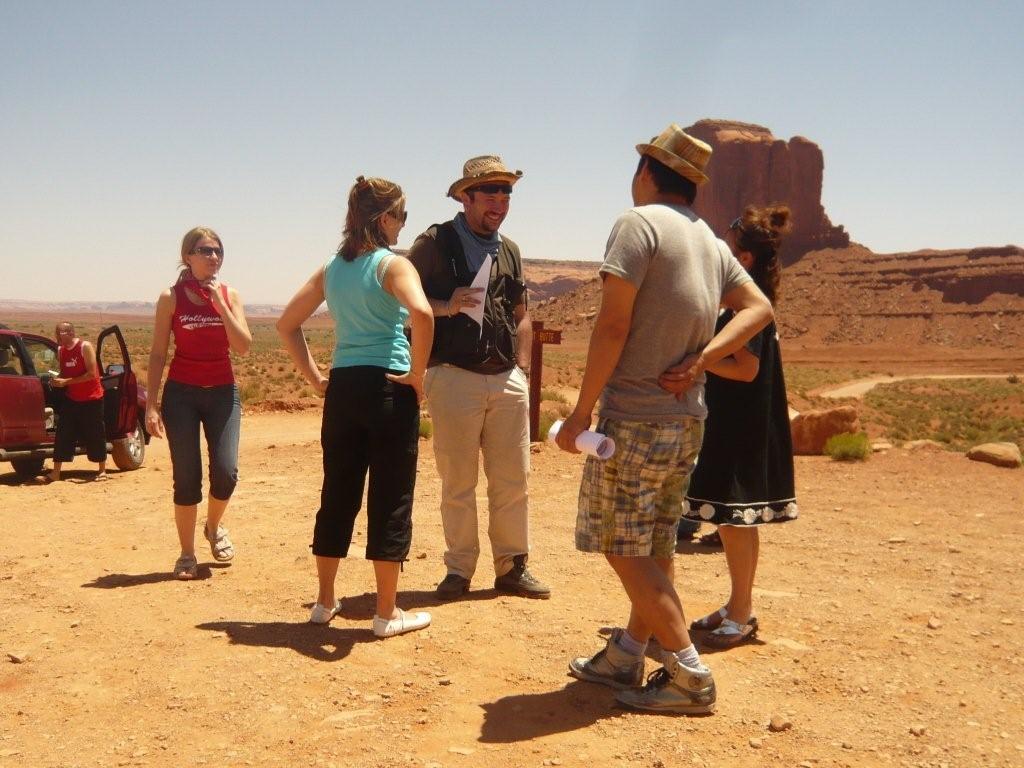 I heard all different kinds of languages here and there: English, French, Spanish, and Japanese.
We took family picture for New Year's postcard for 2010.
Having received so much power from the great nature.