Though it would apply to any performance, making a good atmosphere of theater hall is very important for Rakugo due to its simplicity.
Atmosphere makes a big difference in audience's reaction.
In a way, the step of creating a stage decides some part of the show's success.
That is why I take it very seriously.
I put a lot of efforts into it and pay attentions into all the details.
Normally, I arrive at a theater at least 3.5 hours in advance to the show and work on the stage preparation with the theater staff until very last minute in order to make it to the best condition.
The most difficult part is that theater staff in U.S., not like in Japan where I always perform, of course doesn't know anything about Rakugo.
Also, there is one serious cultural gap between us. Because most of American theater staff thinks the safety at first, they tend to make stages lower than I expect it to be.
(Me) "I want the stage a bit higher!"
(Staff) "No, it's too dangerous. It should be all right. The audience can see your face and they can hear you enough."
I cannot back off here because I want to have a good stage for my performance.
(Me) "No, no, no. Because I perform Rakugo with my whole body, I have to make sure my audience can see me not only the face but from head to toe. Could you please put the stage a bit higher?"
(Staff) "No! There is no way. Oh, maybe you should stand up on the stage so that everyone can see your whole body?"
I am thinking in my head, "I am NOT a stand-up comedian. This old dude doesn't know nothing…"
Even though how hard it is, I have to be persistent and patient to complete my stage to my satisfaction.
Honestly, I am always exhausted at this point before performance.
I even can say I am taking my break on the stage.
But tonight's performance in Berkeley was so smooth! The staff was excellent!!
We just needed only one and half-hour to complete the stage because we requested all our requirements in the previous meeting.
"GAIA THEATHER" was such a breathtaking venue with about 100 seating space.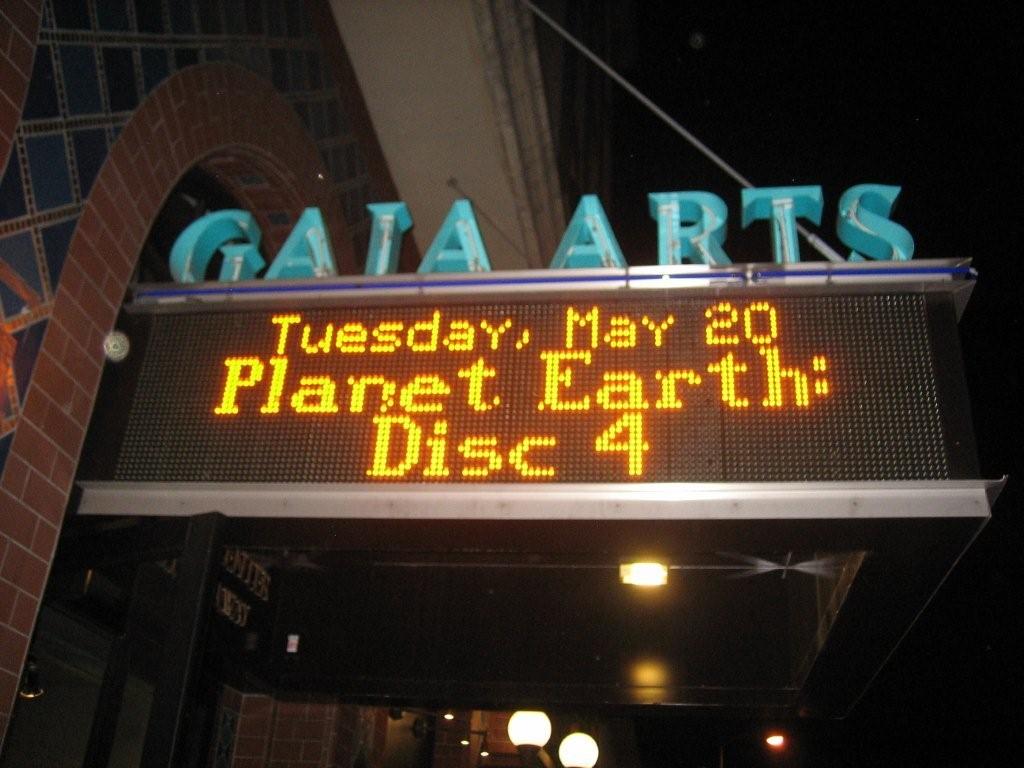 It was a big help for us as well that this theater already had a huge built-in screen in the background, as we always play my DVD between my Rakugo performances.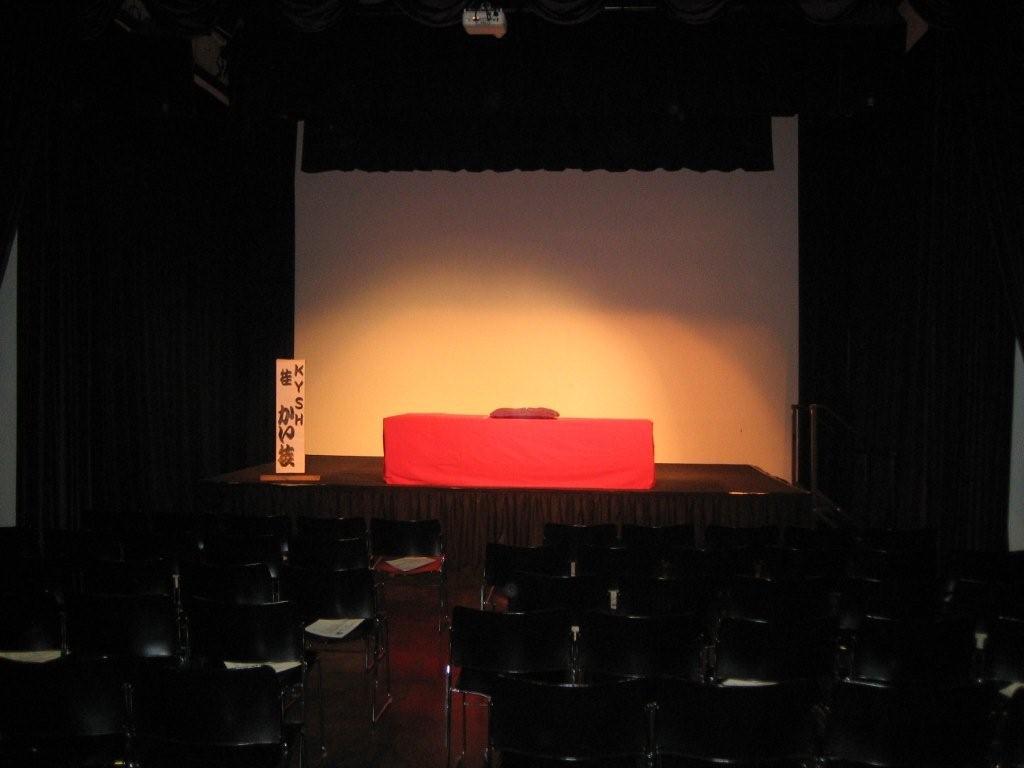 Special thanks to the staff from Center of Japanese Studies at University of California, Berkeley for your great support!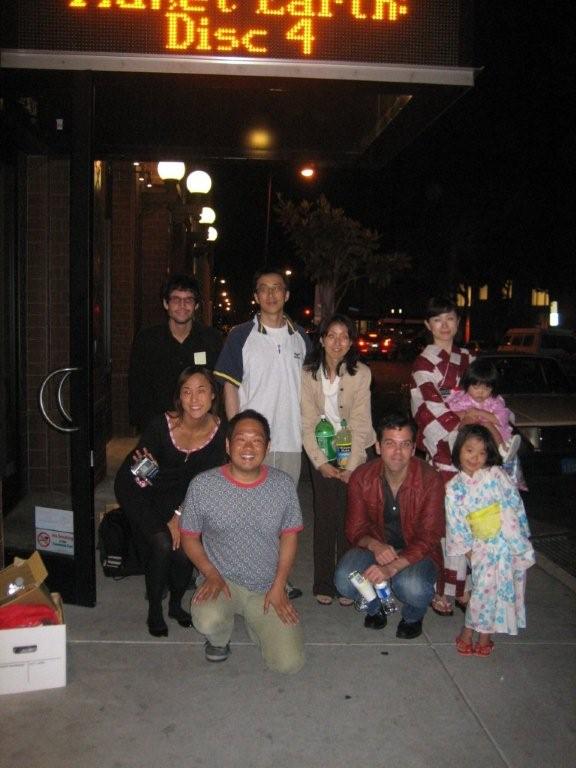 We celebrated tonight's success with Sushi and beer after the show.
I loved California Roll!