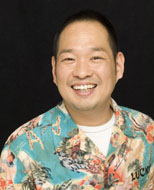 KAISHI KATSURA
Katsura Kaishi is the premier performer of Rakugo in English. He was recently awarded the Ministry of Culture award for Cultural Exchange. He has won numerous prestigious awards for Rakugo, including the NHK Japan National Television Award for Young Artists, the Ministry of Culture Yew Artist Award, The Hanjoutei Yose Theatre Award for Explosive Laughter, and others. He is one of the most popular storytellers in Osaka, Japan. Up until now, Rakugo could only be seen in Japan. But, in order to bring this art form to the world, Kaishi has, since 1997, performed in over 12 countries including England, Australia, Canada, India, Brunei, and The Phillipines. In all he has performed abroad over 200 times! In 1999 he made his debut at the Just for Laughs comedy festival in Montreal, Canada. In 2007, he presented a full "Yose" lineup Off-Broadway, a full week of sold-out shows that drew the attention and acclaim of both the Japanese and American media. He is currently touring the United States on a Ministry of Culture grant for cultural exchange.
Having been awarded the Japanese grant for cultural exchange, for the purpose of introducing Rakugo to the world, Kaishi begins his journey on April 1, 2008 in New York. From there, he will travel by car to Seattle, San Francisco, Los Angeles, Los Vegas, Chicago, and other cities and towns on a grand American tour ending again in New York.

Piling just his living essentials and his Rakugo tools kimono, fan, hand towel, cushion, and unique sense of humor, Kaishi will perform Rakugo in English in more than 30 States.

And not just in theatres! Comedy clubs, schools, on top of bar counters, on the back of tractor trailers... Kaishi can turn almost anything into a platform for Japanese traditional comedy! America, prepare to laugh your heads off, Japanese style!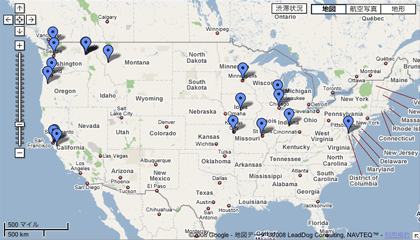 地図画像をクリックするとGoogleMapsが表示されます。
My impression of Oregon before visit to Portland was the country state with a lot of nature, but Portland was actually a charming town with a great combination of natural beauty and urban life style.
Not many of us know, but Portland has deep connection with Japan. For example, the very first English teacher who taught English to Japanese was from Portland.
I am going to perform at Portland State University tomorrow.
I went to check out the venue as soon as I arrived to the city.
First, I visited Prof. Kominz's class. Prof. Kominz had learned KYOGEN (a form of traditional Japanese theater) from Mr. Sensaburou Shigeyama and now teaches it to American students in English.
They were practicing very hard for the theater performance in June.
(picture)
Today's performance takes place at the Western Washington University. The venue is "Old Main Theater." It has a seating capacity of 200. It looks really nice.
I am really looking forward to seeing today's audience!
Today's performance was held at Gonzaga University.
When I entered the site, I saw my Rakugo fliers everywhere.
(picture)
I even recognized some people were wearing T-shirts with logo of "RAKUGO – MAN-IN-ONREI(Full House)."
(picture)
Our staff team made the T-shirts and gave them to the guests in order of arrival.
Our PR department had launched a campaign to get more attention from locals. My greatest aim for this tour was to introduce Rakugo to Americans. Our effort finally paid off. Some local TV, radio, and newspapers had reported on my performance today. Usually the percentage of Americans in the audience was 70% but today it was nearly 90%!
The theater could hold 200 guests, but we had to add folding chairs. In addition to that, there were guests who were forced to stand. Some of them had to leave because there was absolutely no space. There were nearly 300 people!
At first, Ms Umeda, the Producer, greeted the audience and gave an introduction on Rakugo. She is such a great icebreaker to warm up the crowd, since she has experience as a radio DJ.
(picture)
After the VTR, finally it was my turn!
(picture)
Today's audience was truly captivated.
I felt so good while I performed.
When they laughed out loud, I thought, "I made the Americans laugh by my own Rakugo!!"
Everyone laughed a lot, young
(picture)
and old alike.
(picture)
Literally, everyone had great smiles on their faces. In turn, I could not help but fully enjoy my performance. I felt the connection to the audience.
I hope those guests will talk about Rakugo from now on, asking their friends, "Do you know what Japanese Rakugo is? It's really fun!"
(picture)
Today's success made me to believe I would be able to make Rakugo much more popular in this country!!
(picture)
Special thanks to Mr. Katsushima. Your support and enthusiasm made this performance a success!
I got to opportunity to appear on a local TV morning show!
I explained a little bit of Rakugo and its culture, and showed one of traditional Rakugo gestures, eating noodles. Suddenly, the reporter asked me to do the scene from the movie "KARATE KID," where Mr.Miyagi catches a fly by chopsticks!!
In my head, I was thinking, "I cannot do that out of the blue! Are you kidding!? It's a live show!!" But I did the famous scene with my own little twist… I ate the fly and had a big smile at the end. The reporter burst into laughter! Everyone in the studio seemed to love it too!! Yes!!!
(picture)
From this experience, I learned you cannot predict what they ask you to do on a live TV show in America. After the show, the reporter came up to me and said, "The producer thinks that your performance was the best from today's show."
I appreciated the comment but I was like…
"Are you serious!? What kind of TV show is this!?"
(picture)
One of the biggest annual spring events in Seattle is the Seattle Cherry Blossom & Japanese Cultural Festival. This annual event showcases traditional Japanese culture and Seattle's deep relationship with Japan.
The event takes place at the Seattle Center, which is well-known as the home court for NBA's Seattle SuperSonics.
Each booth gives visitors the opportunity to experience activities that are typical of Japanese culture.
"KOMA"…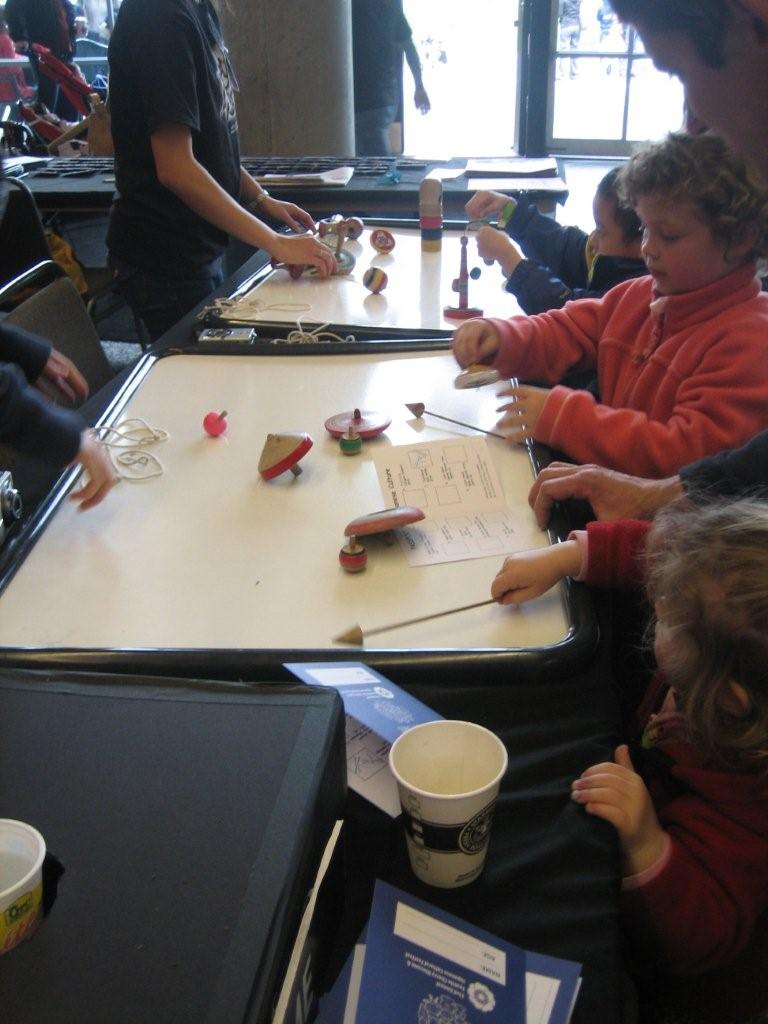 Kimono dress-up…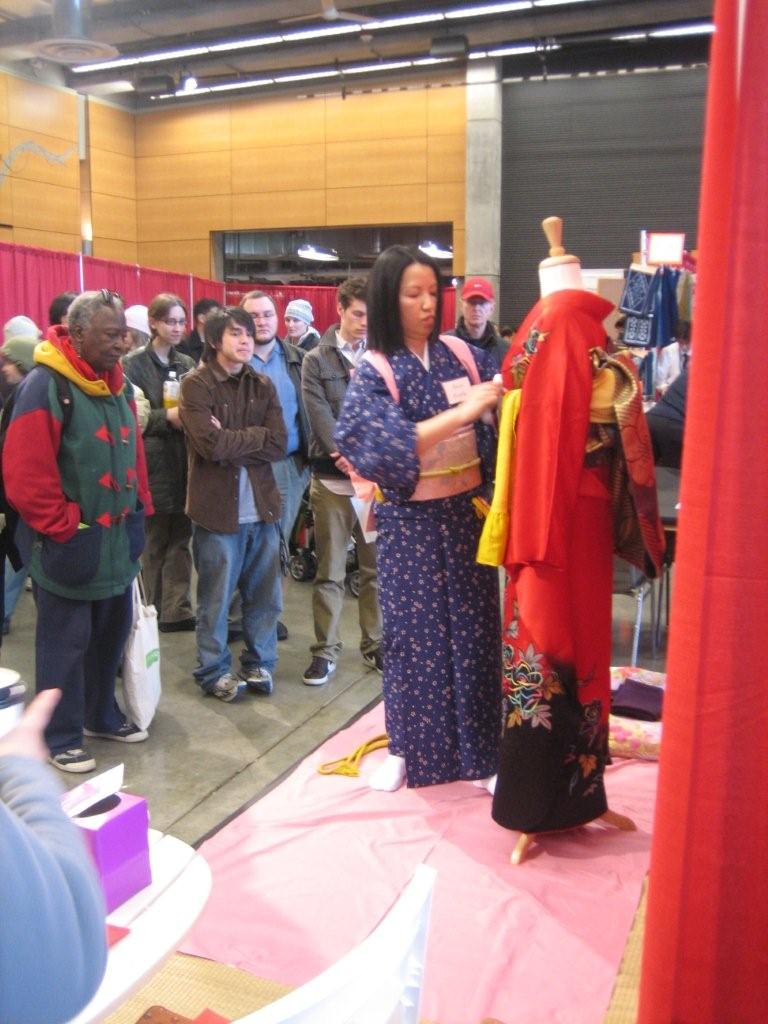 Calligraphy…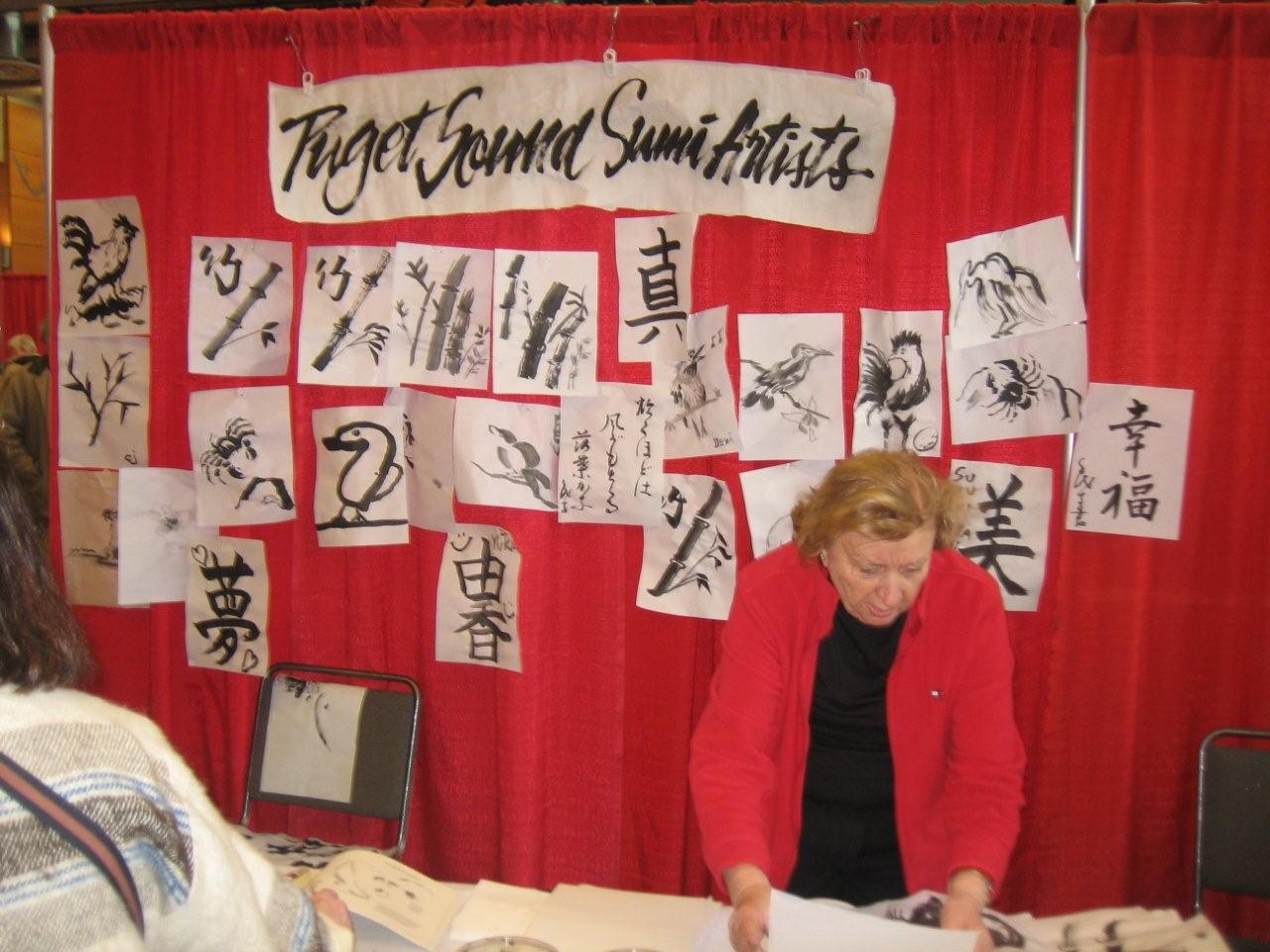 My English Rakugo performance was this year's main event. The prepared hall was huge,
able to accommodate more than 200 guests.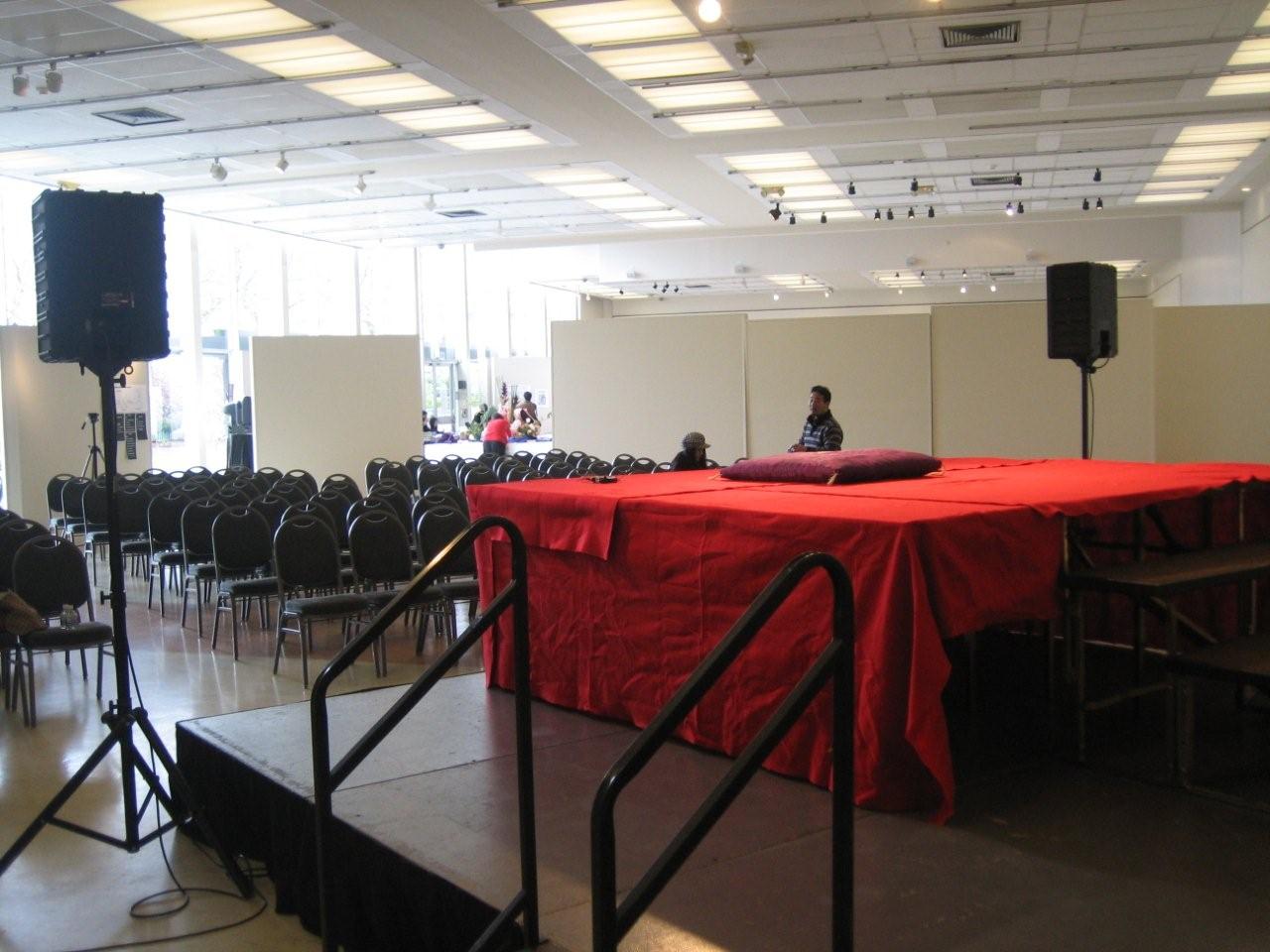 I was very nervous that there would not be enough audience to fill the hall. In the end I had nothing to fear; it was a full house and they even had standing room only guests!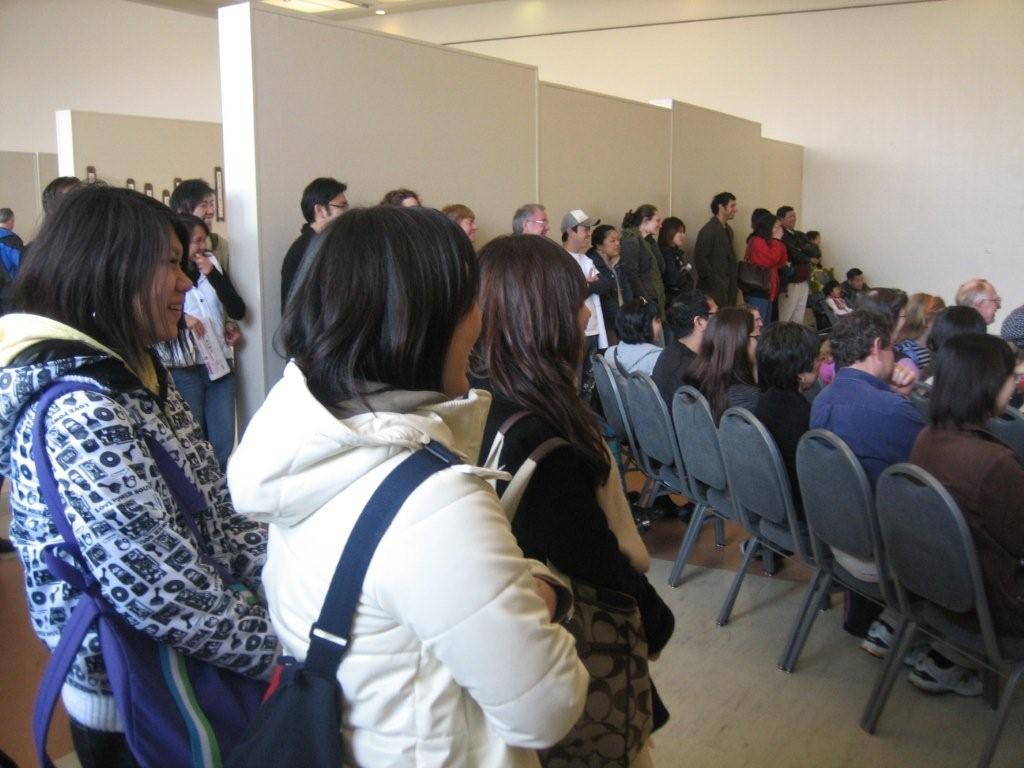 I started the show with the cartoon movie which I prepared before I left Japan for this USA tour. In the movie, my own anime character explains what "Rakugo" is. The popularity of Japanese animation culture is evident everywhere. The audience was captivated by the movie.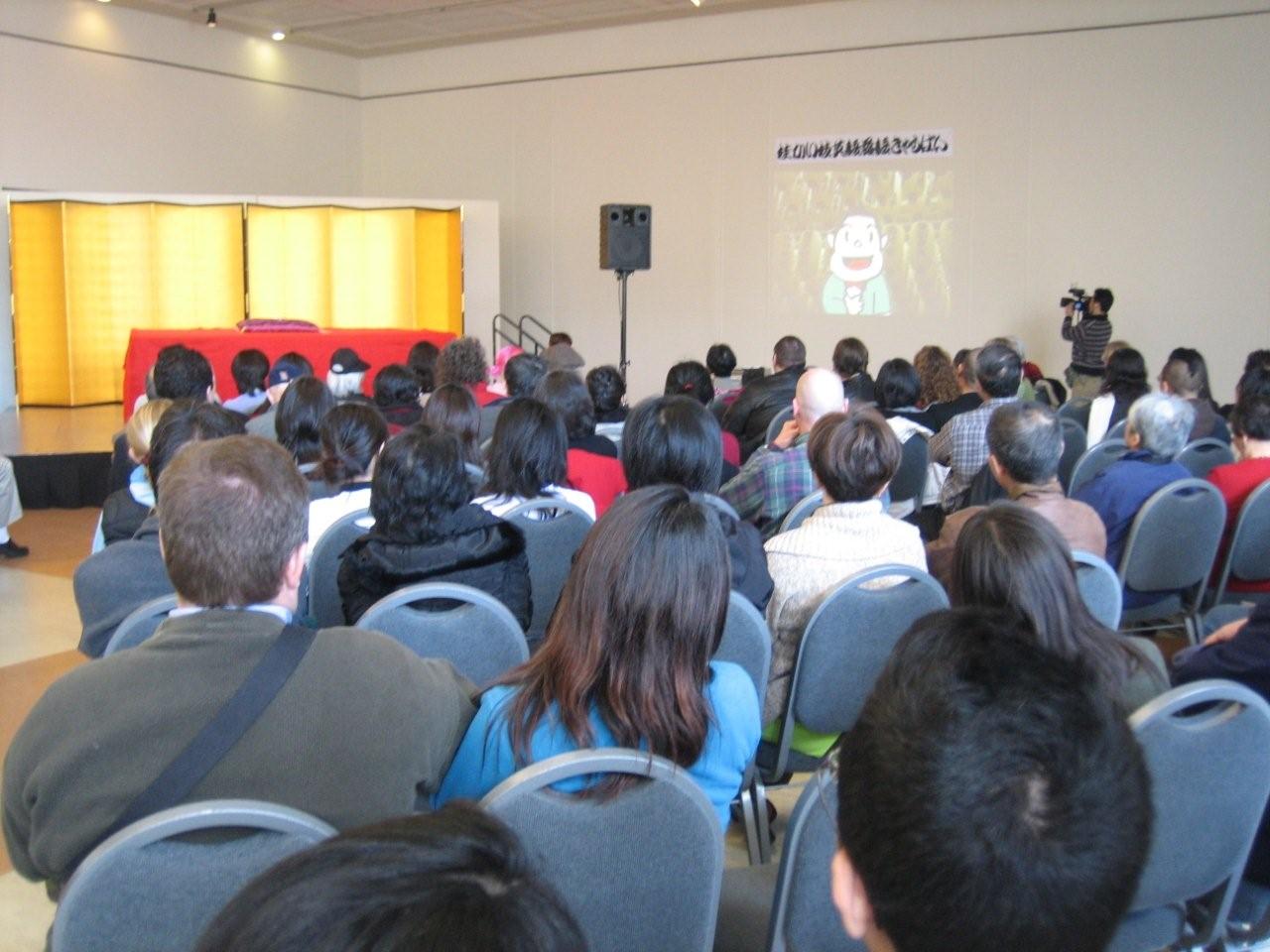 In keeping with the flow of my anime character, I entered the stage and everyone cheered. First, I performed "The Zoo."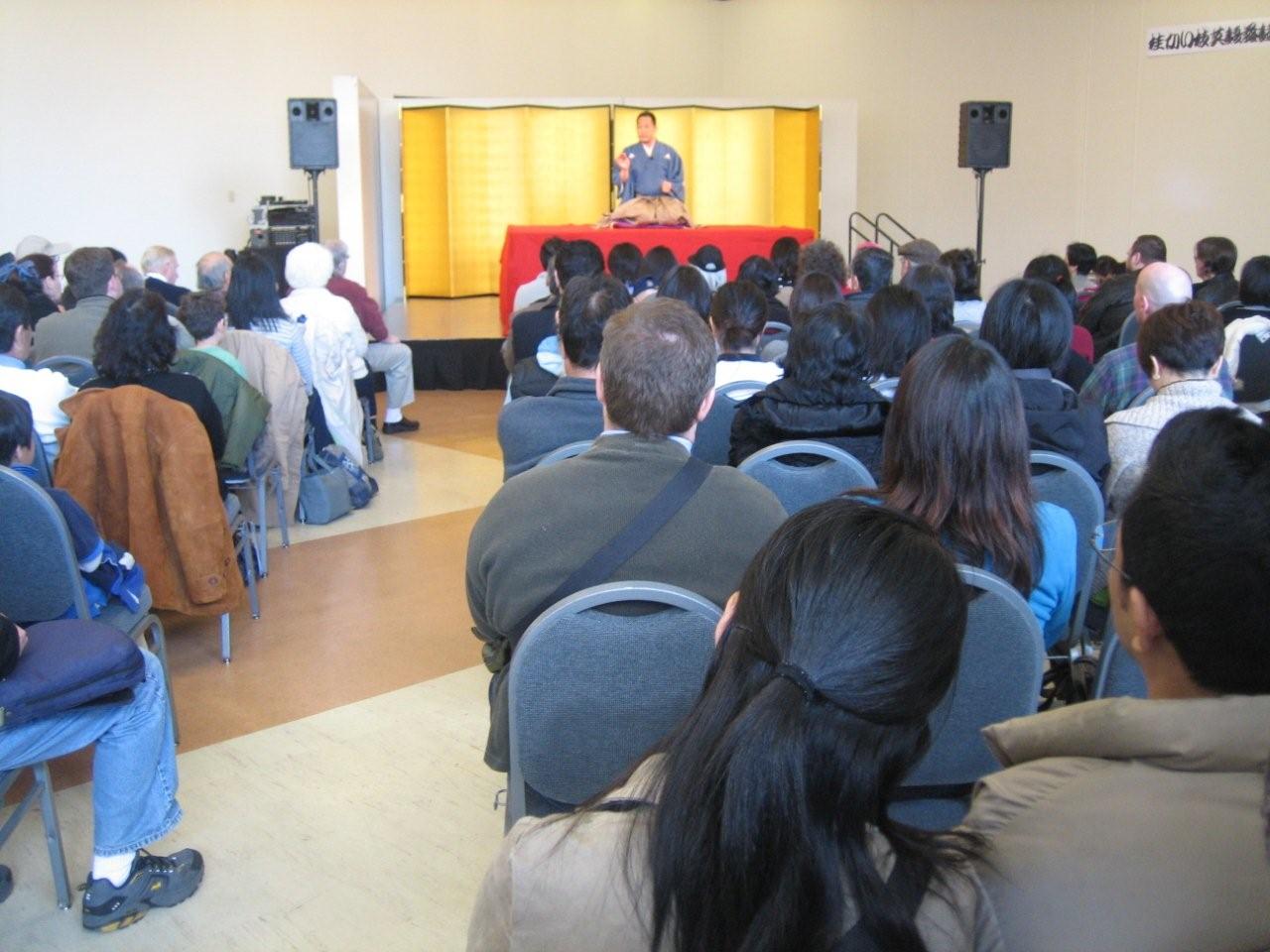 Next, I played the VTR that introduces Rakugo in depth with historical records; meaning of gesture in Rakugo, its rules, and how to enjoy stories as well as its family hierarchy system "SHITEI-KANKEI."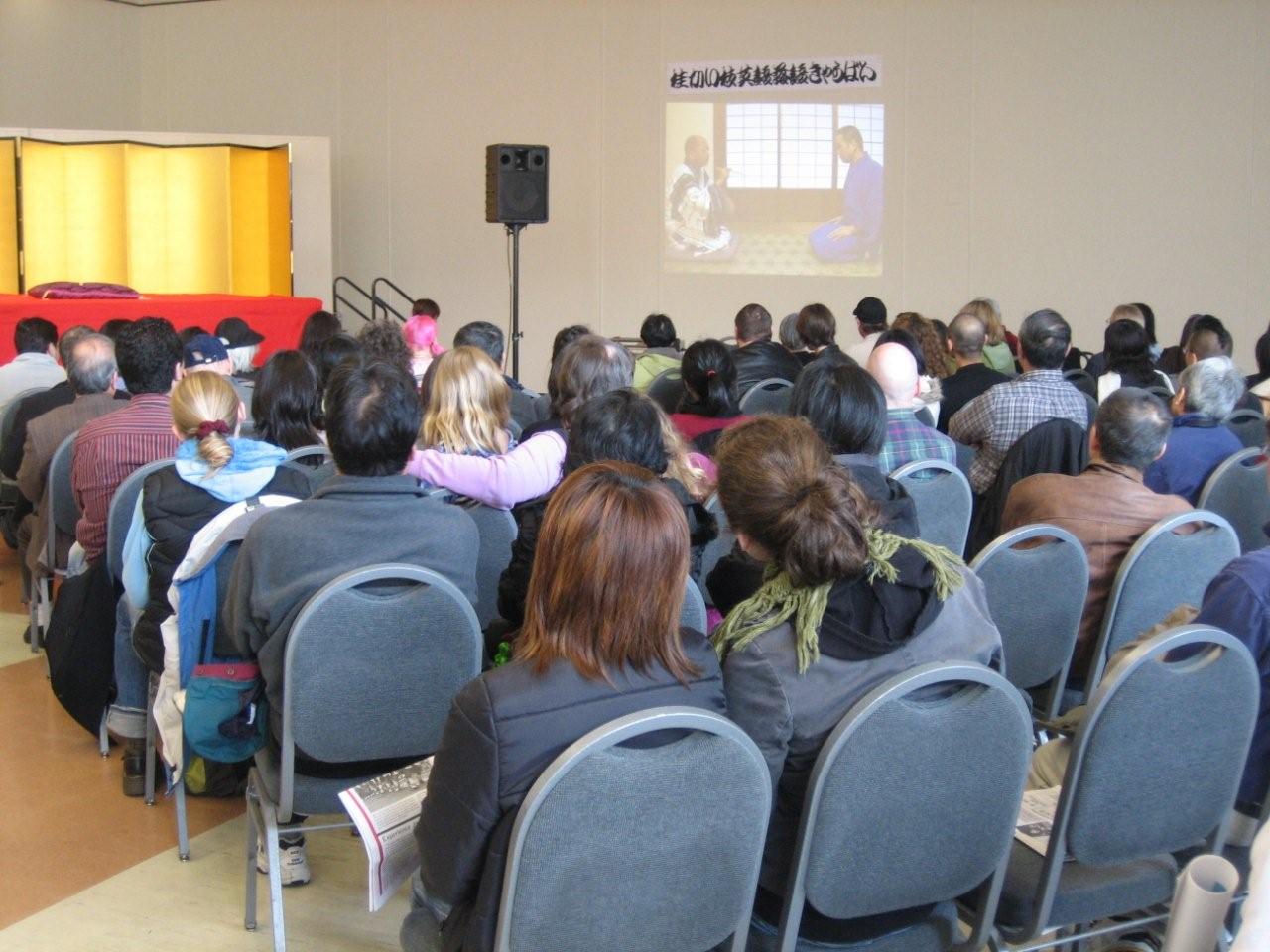 The finale was "A Man in a Hurry."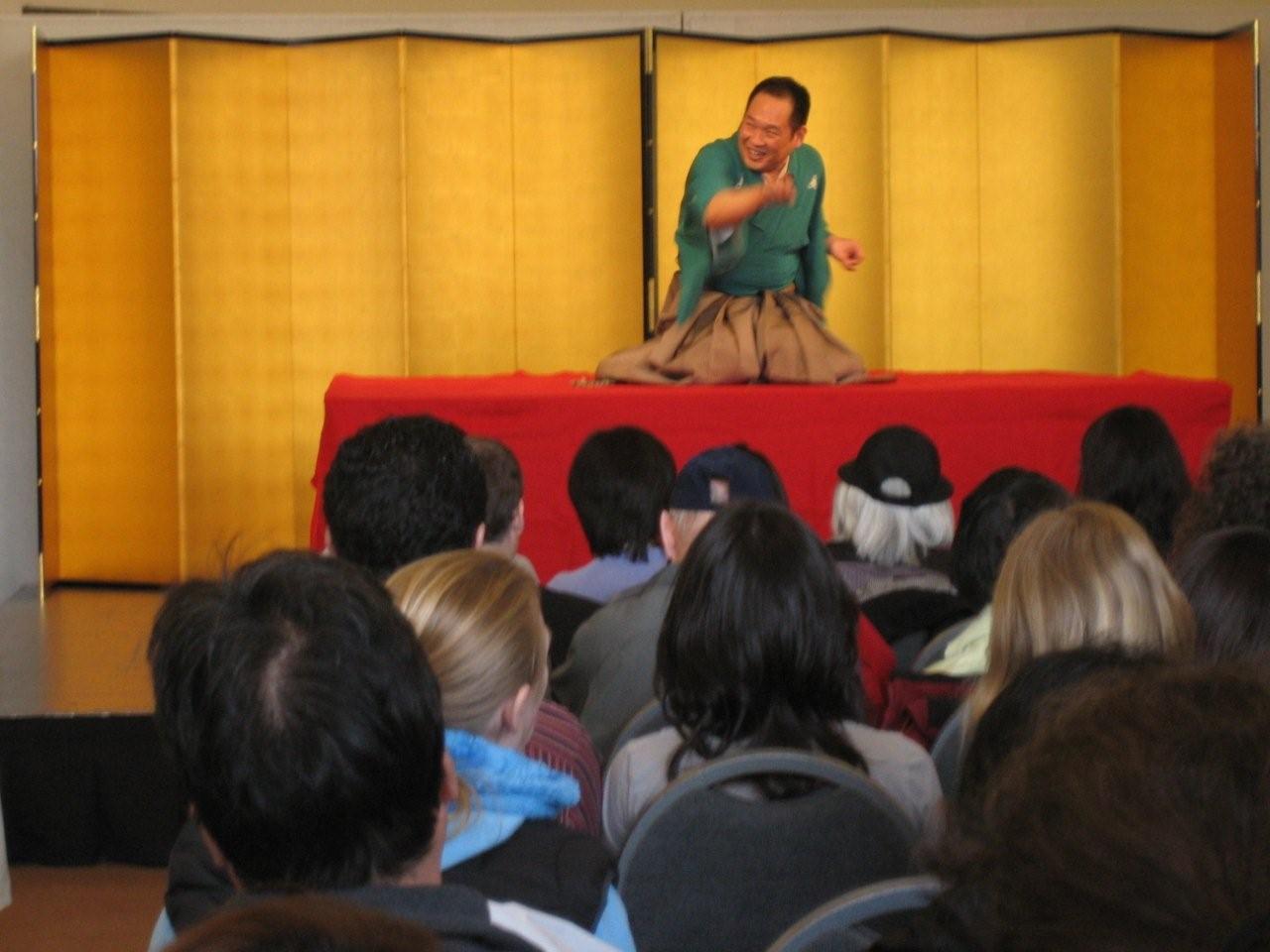 Though I think the show still lacks unity as one performance, I will try to make it better!!
I am just thankful for the big success of my first show in U.S.!!
Hello, my friends!!
I'm Kaishi Katsura, the professional Rakugo performer, from Japan.
Thanks for visiting here.
For those of you who saw Rakugo and who never seen Rakugo,
I'd like to update Rakugo information here.
Currently, I'm on English Rakugo tour for my project of Cultral Ambassador
assigned by Department of Cultral Affair in Japan.
Guess what?!
I'm driving RV, accrossing the US from Las Vegas to Chicago
with my family members and producer.
I have 40 performances in the US and 20 more performances are left
on way to New York.
So far, I think that I'm doing pretty good.
My happiest moment is to see people's laugh, not just laugh,
but big laugh.
Well, I just wanted to say hello to everyone and
hope you guys will check this out often.
Thanks! Anyway, I speak English only on stage....
so... I cannot write you many here. hee hee.
Kysh
リンク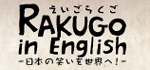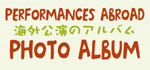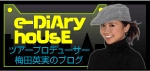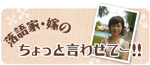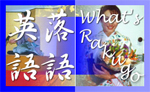 カテゴリ
以前の記事
フォロー中のブログ
メモ帳
最新のトラックバック
ライフログ
検索
その他のジャンル
ファン
記事ランキング
ブログジャンル
画像一覧