We held "Hanjotei" in Chicago. We made a lots of effort to bring more audience to the show.
Thanks to Toriyama san, Rokumoto san and Yamashita san from the Osaka branch in Chicago, and of course for my tour staff.
In order to bring more audience to the show, we pre-performed at fire department house.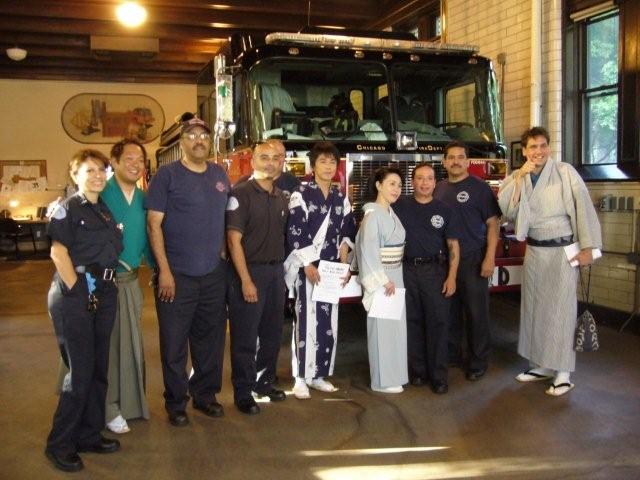 Because of everyone's effort, there were lots of audiences more than we expected. The venue was full of people.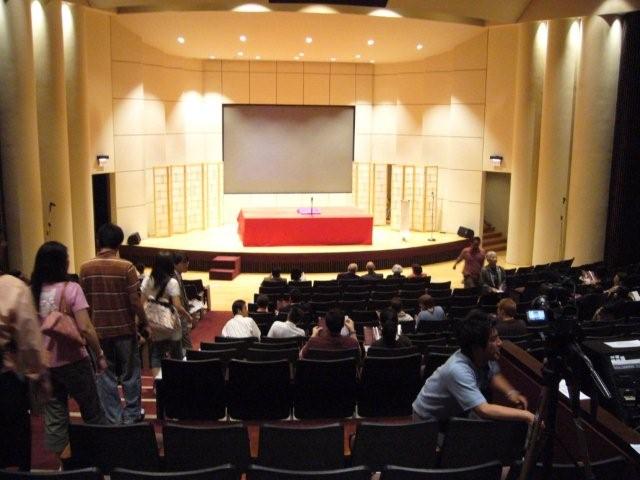 First, our MC, Greg started to warm up the audience by the topic of differences between Japanese and American cultures.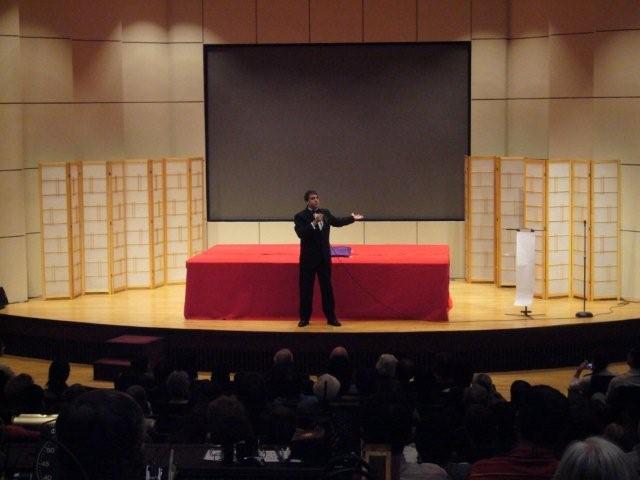 Next, the rakugo performer, Asakichi. He performed a story of "Momotaro," That was really great. He said " That was the best performance ever in abroad."
Eika ne san followed. She was very nervous before the performance because her last performance was back in last September in New York. However, she performance was captivated the audience.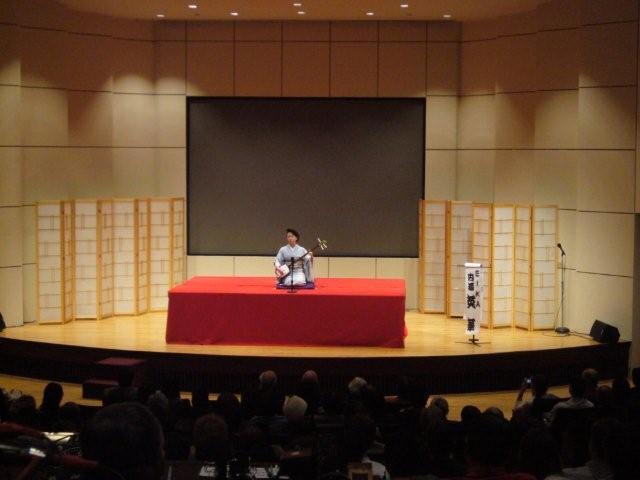 Finally, my turn.
I prepared the new Makura (Rakugo Story) only for this show. Every time I perform a new story, I feel very nervous. When I perform in Japan, usually I make up a story from something happened on that day. My challenge in this tour is to do the same things like I am in Japan in order to get closer to the American audience.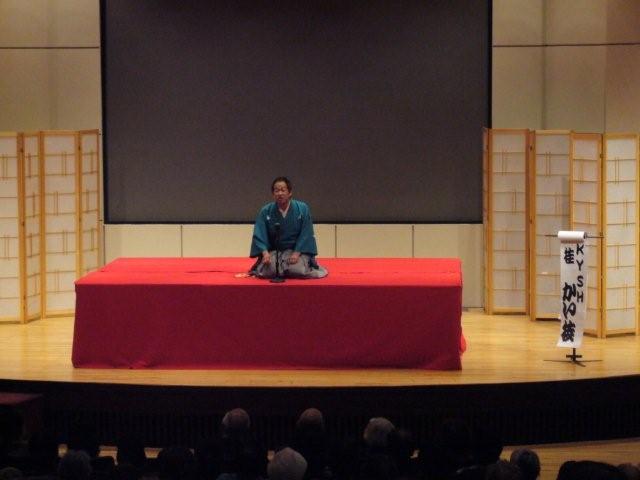 Here is the new story.
On my way from Seattle, lots of audiences gave me their local gifts, such as salmon from Seattle, a bottle of wine in SA, even slot machine in Las Vegas. What's about in Chicago? Pizza????
My camper is already full of those gift, but there is a little space, BUT not much. So If you want to give me something, please make it something small, very small, very thin and made of paper.
I like Green……. Do you get what I want? My dressing room is always open for you…
I got a huge laugh. I felt that was the best show ever in this tour. Even my producer, Emi said " that was the perfect show ever."
Japanese Rakugo show was great. It can go everywhere.