One of the biggest annual spring events in Seattle is the Seattle Cherry Blossom & Japanese Cultural Festival. This annual event showcases traditional Japanese culture and Seattle's deep relationship with Japan.
The event takes place at the Seattle Center, which is well-known as the home court for NBA's Seattle SuperSonics.
Each booth gives visitors the opportunity to experience activities that are typical of Japanese culture.
"KOMA"…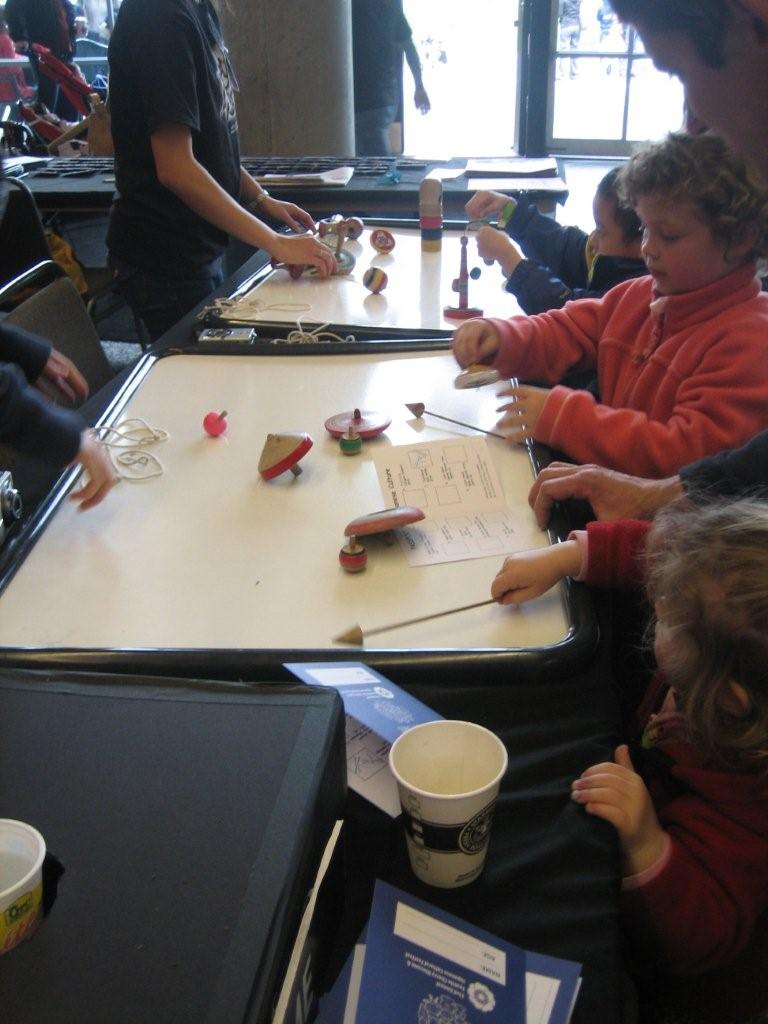 Kimono dress-up…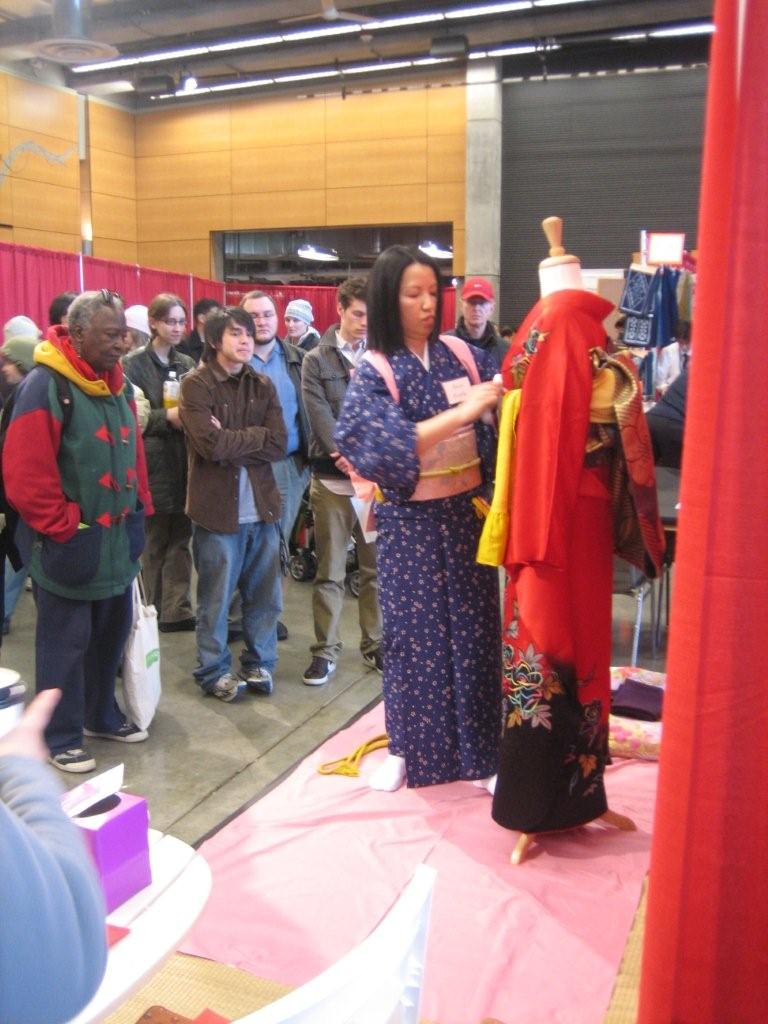 Calligraphy…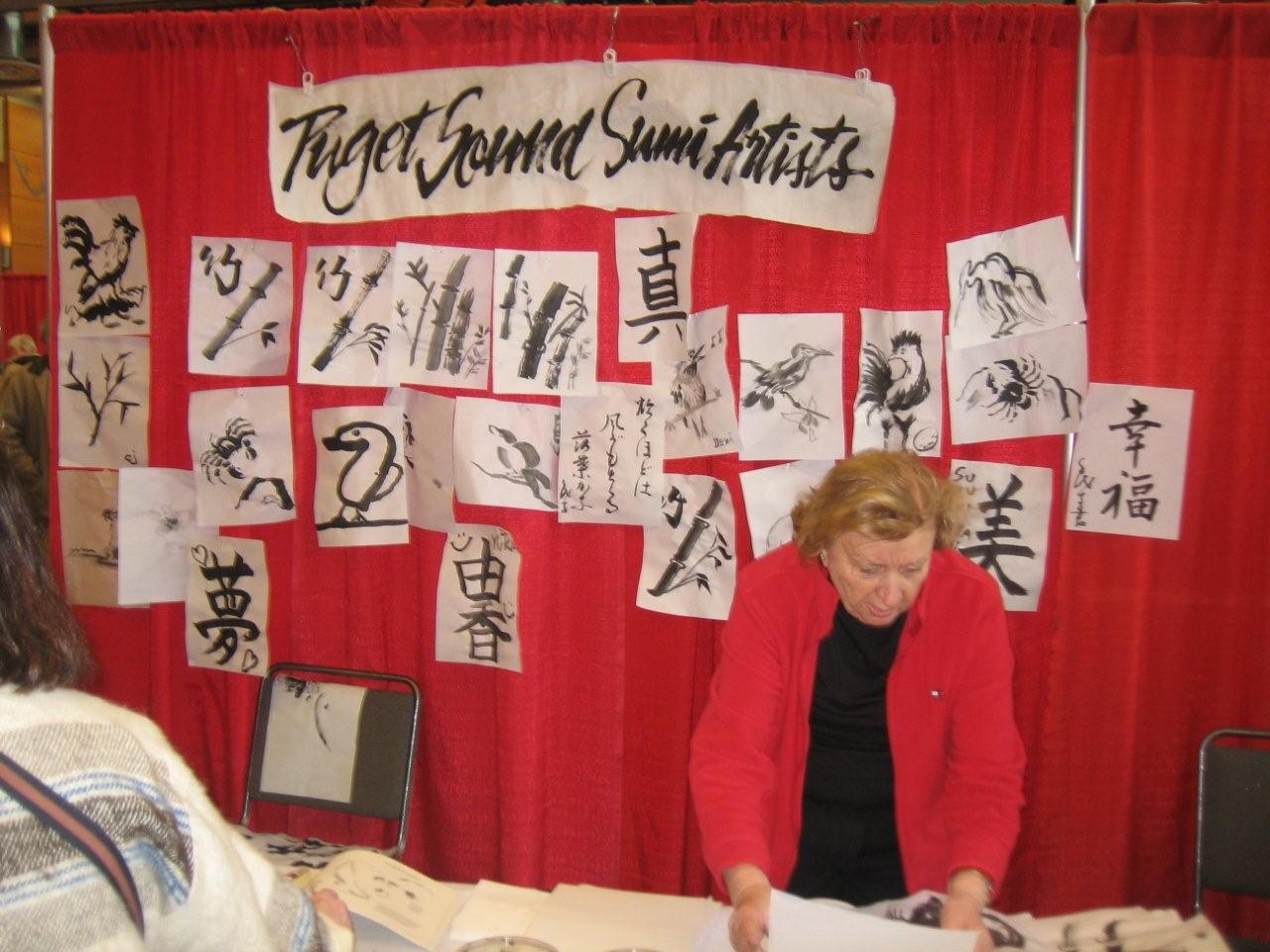 My English Rakugo performance was this year's main event. The prepared hall was huge,
able to accommodate more than 200 guests.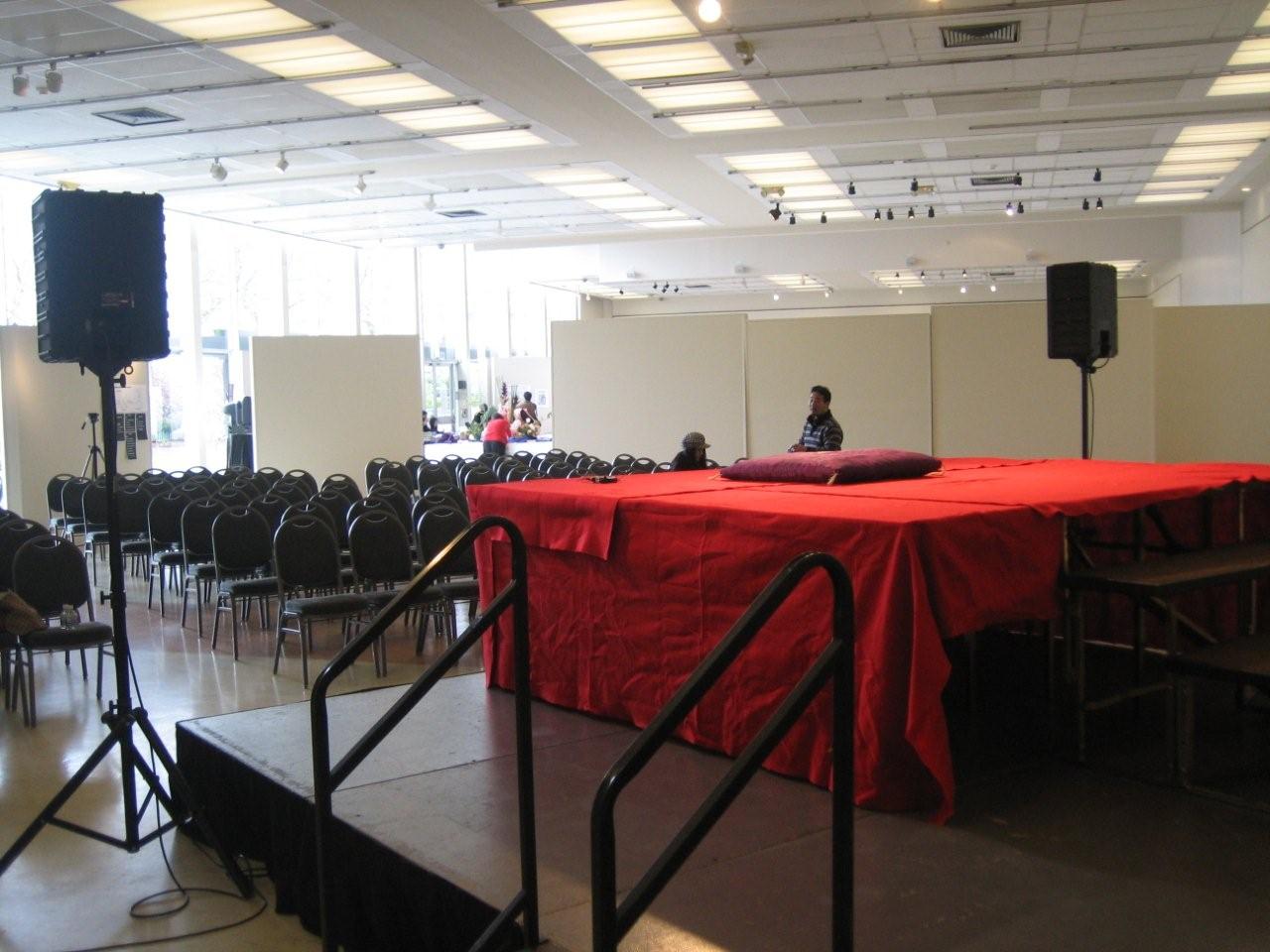 I was very nervous that there would not be enough audience to fill the hall. In the end I had nothing to fear; it was a full house and they even had standing room only guests!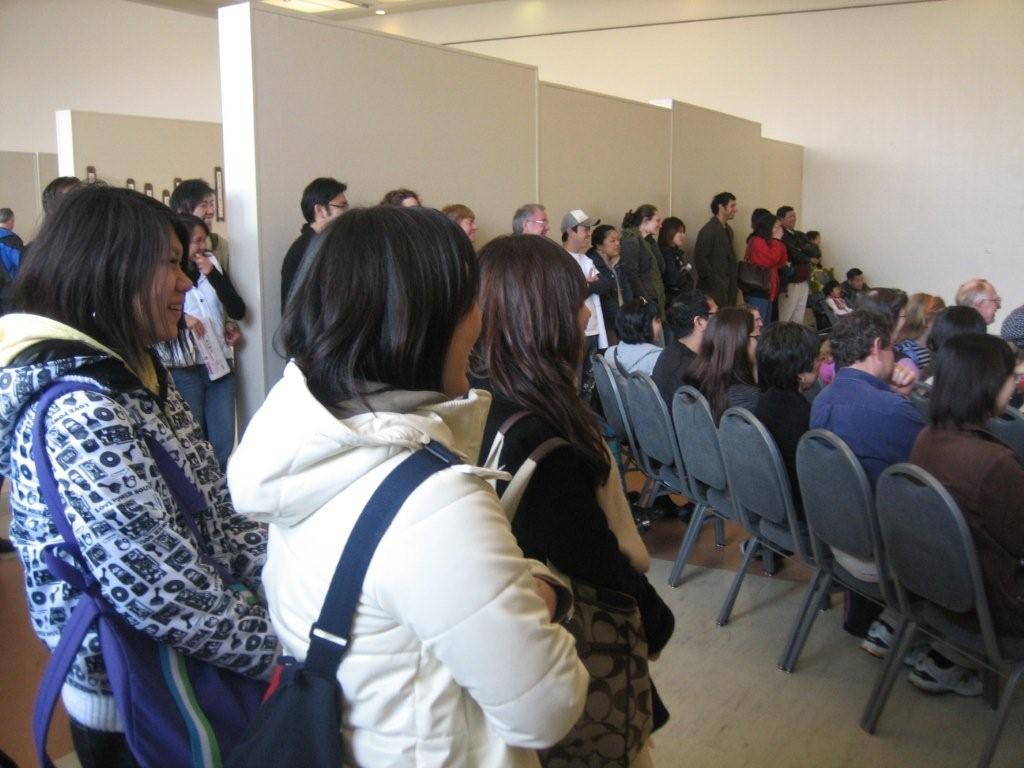 I started the show with the cartoon movie which I prepared before I left Japan for this USA tour. In the movie, my own anime character explains what "Rakugo" is. The popularity of Japanese animation culture is evident everywhere. The audience was captivated by the movie.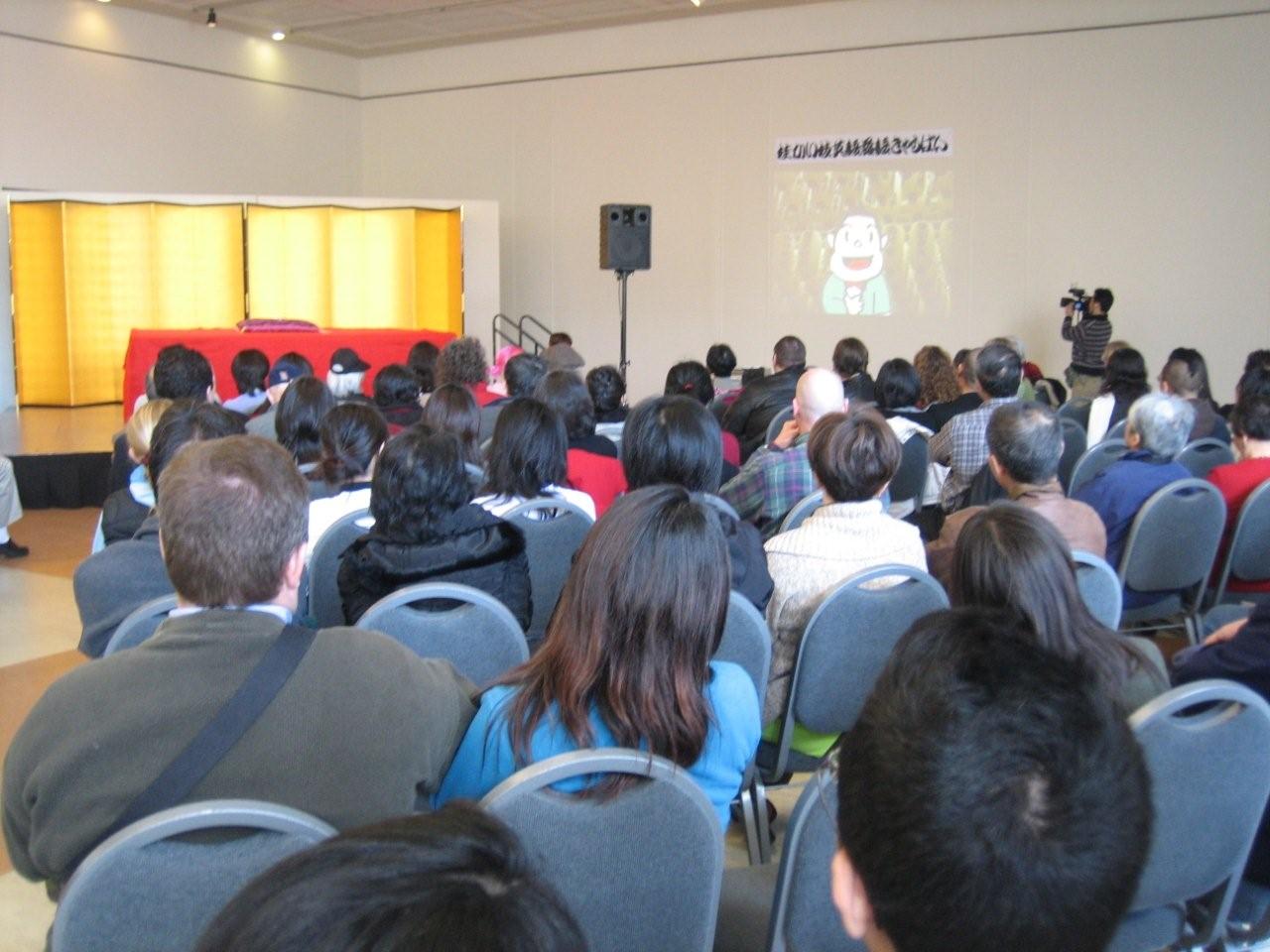 In keeping with the flow of my anime character, I entered the stage and everyone cheered. First, I performed "The Zoo."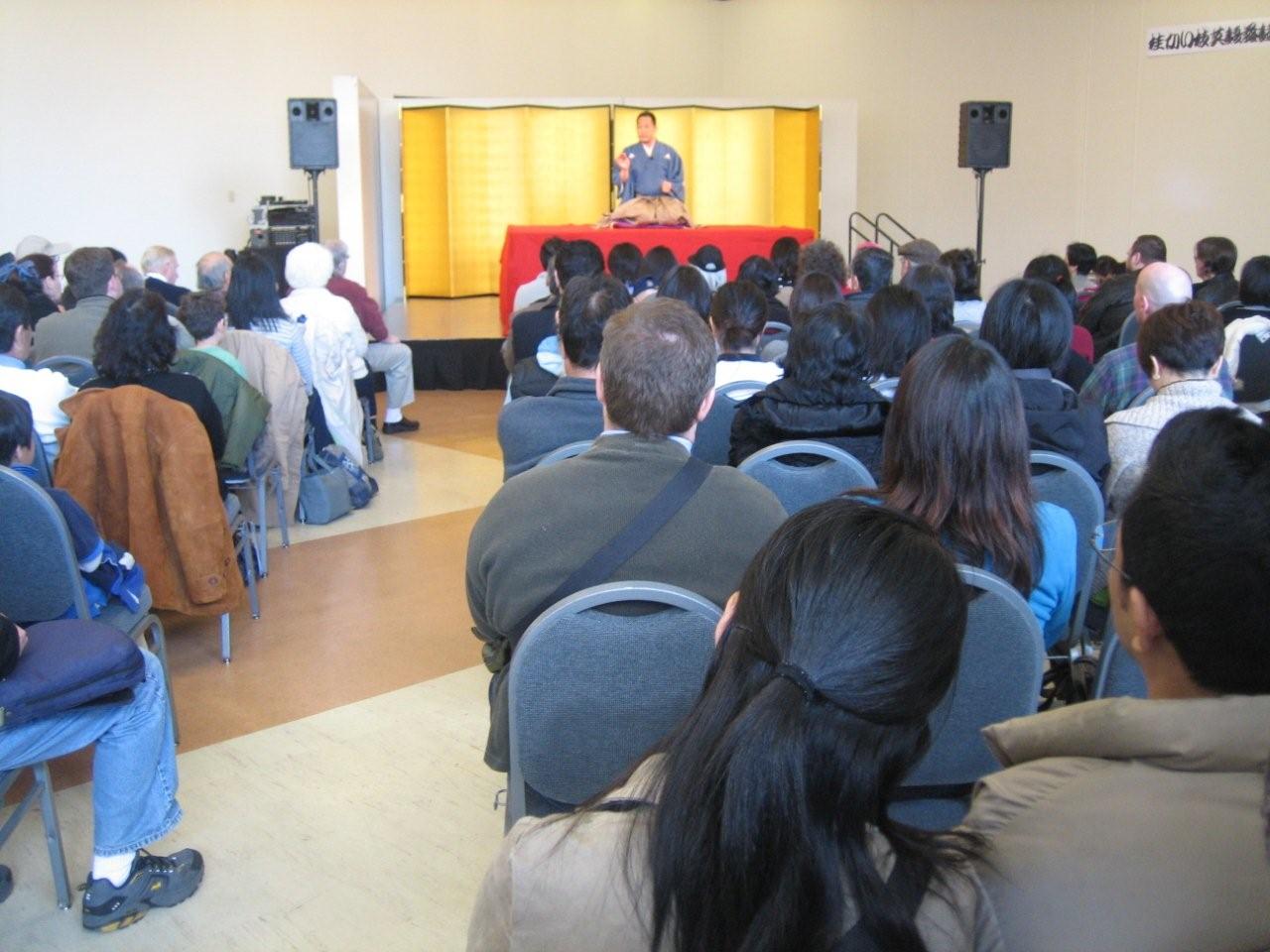 Next, I played the VTR that introduces Rakugo in depth with historical records; meaning of gesture in Rakugo, its rules, and how to enjoy stories as well as its family hierarchy system "SHITEI-KANKEI."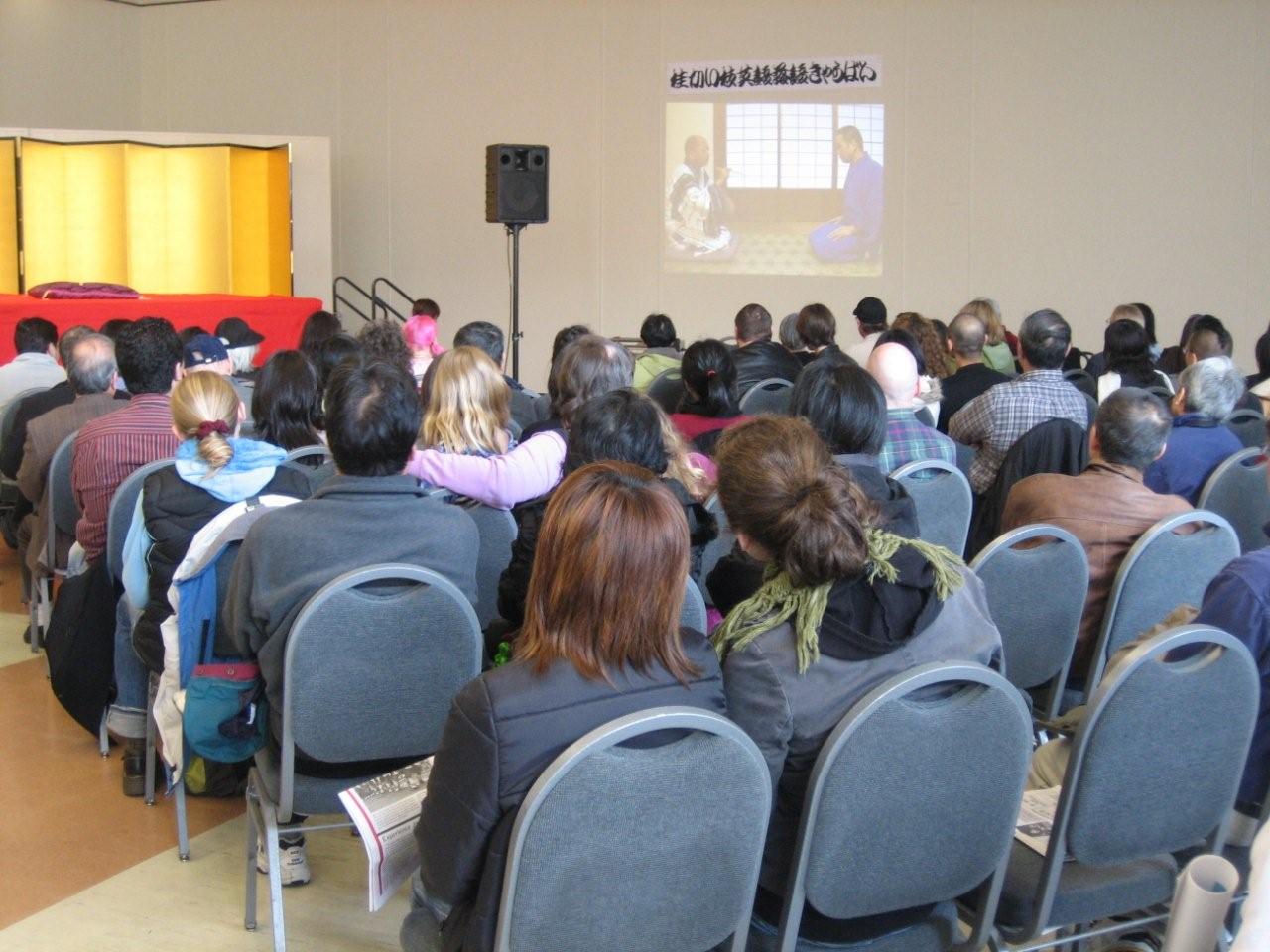 The finale was "A Man in a Hurry."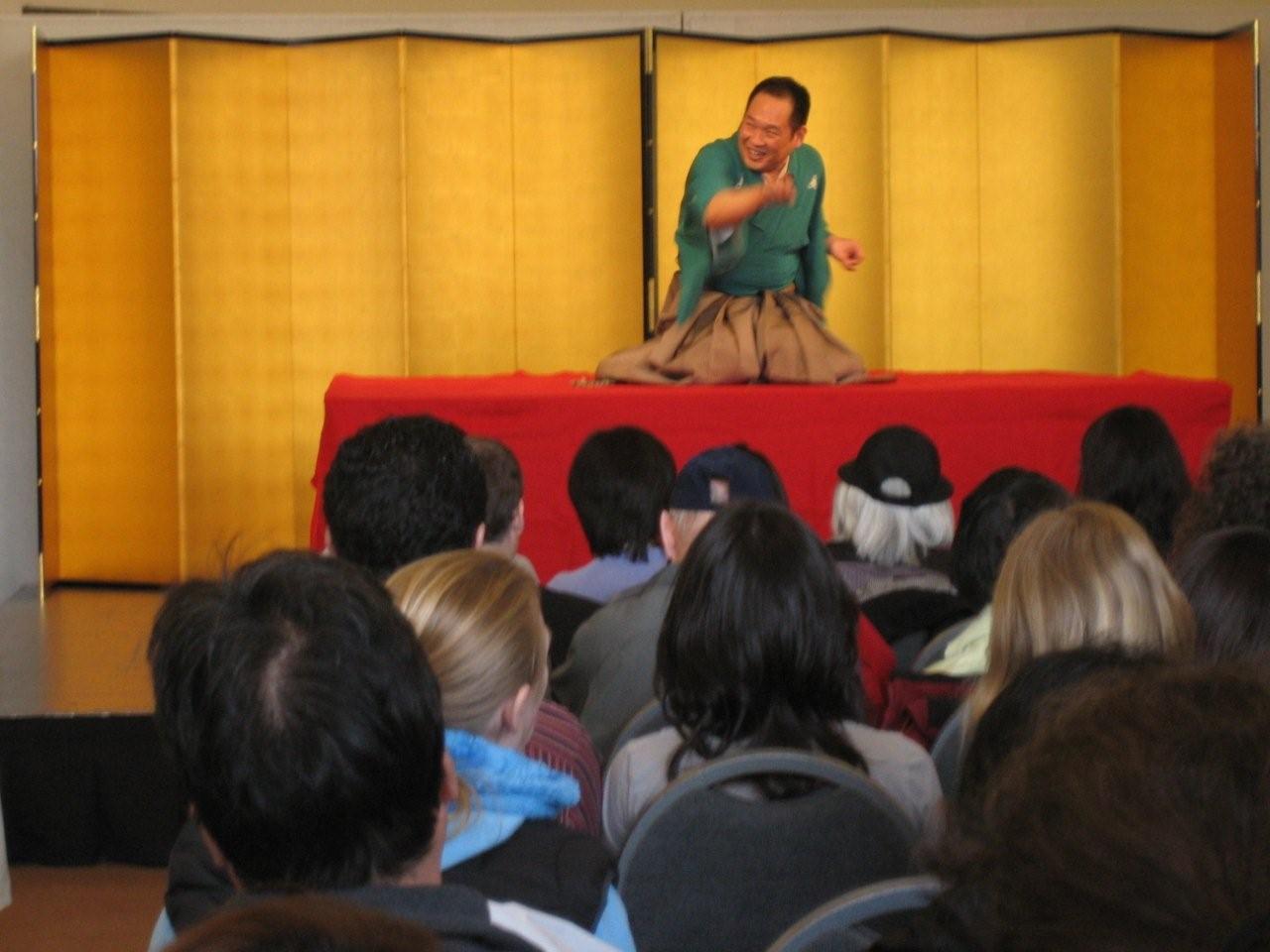 Though I think the show still lacks unity as one performance, I will try to make it better!!
I am just thankful for the big success of my first show in U.S.!!